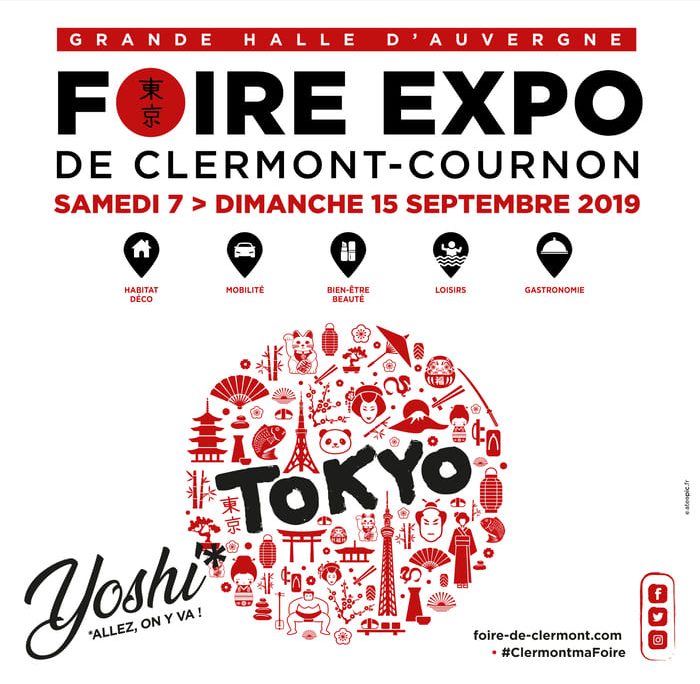 OUTING IDEA
The Clermont-Ferrand Fair 2019
The Clermont-Ferrand Fair is a commercial and festive event attracting hundreds of exhibitors in every kind of business.
This year at Clermont-Cournon Fair, you can sample a host of products while participating in festive events and activities on the Tokyo theme.
This year's new feature: the Fair is jointly organizing the Clermont-Ferrand Grand Trail (www.trail-clermont.fr), which starts and ends right in the Fair!